Collection:

Artizan Buzzbaits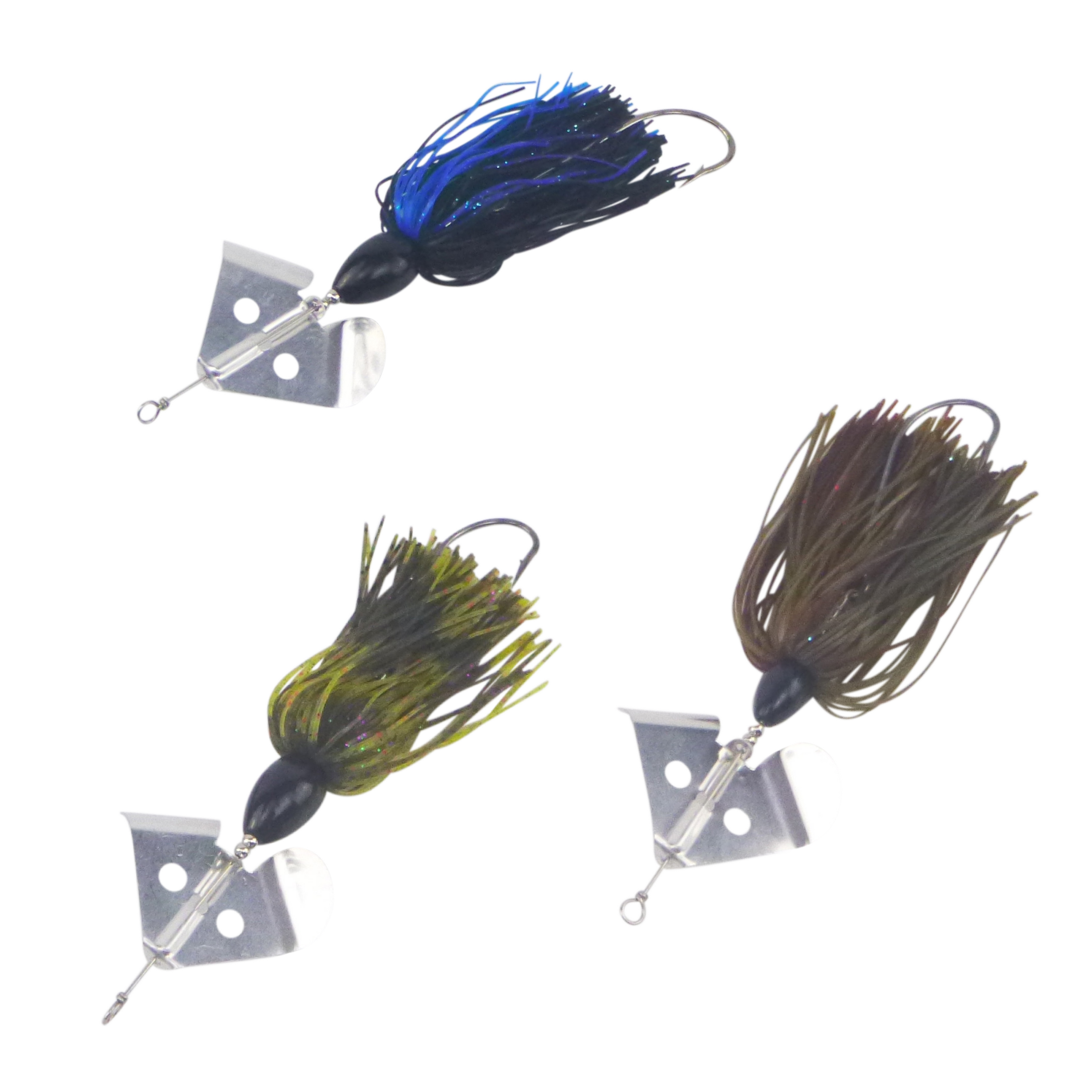 Artizan Buzzbaits start with the finest components available to ensure they are the highest quality jigs and spinner baits you will find at the end of a fishing line. We use materials not seen in cheap rigs, including quality stainless steel wire forms, heavy duty hooks, and low profile tungsten jig heads.
Inline buzzbaits plane easily when fished with a light head across the surface and give more control on the retrieve; you can practically steer it in whatever direction you want to go.
The position of the hook behind the buzz blade and head also makes them virtually weedless, enabling them to be fished in areas where obstructions exist, such as where Murray Cod or Barra may be hanging. Similarly, when using the heavier heads, they suit vertical jigging around reefs where the added noise and flash from the buzz blade will grab the attention of a range of species. In this situation the blade will spin in both the vertical retrieve as well as on the drop.
Wire Diameter; 0.8mm (approx) stainless steel
Head Sizes; 3/8oz, 1/2oz, 3/4oz, 1oz, 11/4oz
Head Colours: Blue Black, Candy Craw, Green Pumpkin
Hooks: Swimerz Black Nickel Coated Heavy Duty O'Shaunessy pattern Straight Shank Hooks.
Blade: Aluminium