How to make Jig Assist Hooks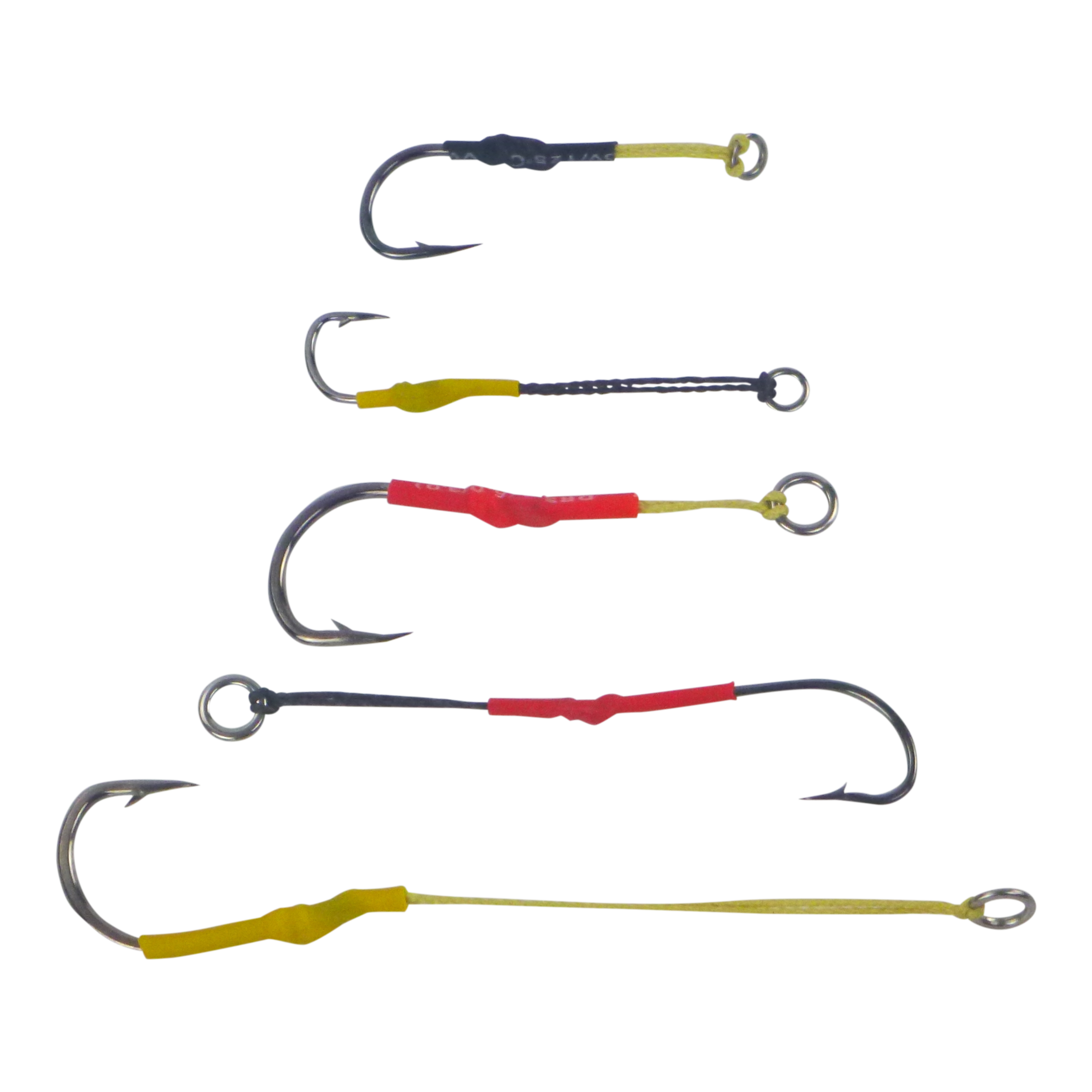 Every angler has his or her own ideas about tackle, and there are aspects of some commercially-made assist hooks that may not suit everybody. Positioning of the hook along the length of the jig is one such example.
Assist hooks can be fished as a single hook or in tandem. While there is a slightly better hook up rate with two hooks, it's better to use a single if you plan to release your catch. With two assist hooks, fish tend to be caught in the mouth, while the other embeds in the side of the head or body, which damages the fish and it takes more effort to land it because you're pulling the fish sideways.
Assists hooks are attached to jigs via a piece of cord to take direct contact by the target species away from the jig. By attaching jigging hooks with a cord you elevate the connection and the fish has no chance of shaking free. The length of cord required depends upon the size of the jigging lure being used.
The hook point should hang within the top half of the lure. By situating the hooks at the head end you can drop them right onto reef and not get snagged every time.
Hook size is also to be considered when jigging. Most jigging hooks are relatively small in size compared to a hook that you would use for the same fish if you were bait fishing. A small hook in a heavy gauge steel is very hard to straighten because of the leverage points in its design construction
 We found this helpful guide on How to make your own Assist Hooks for jigging with metal lures. The parts you will require to make your own Assist Hooks can be seen by clicking these links -
These are all available from Swimerz. Complete Assist Hooks can also be seen here.