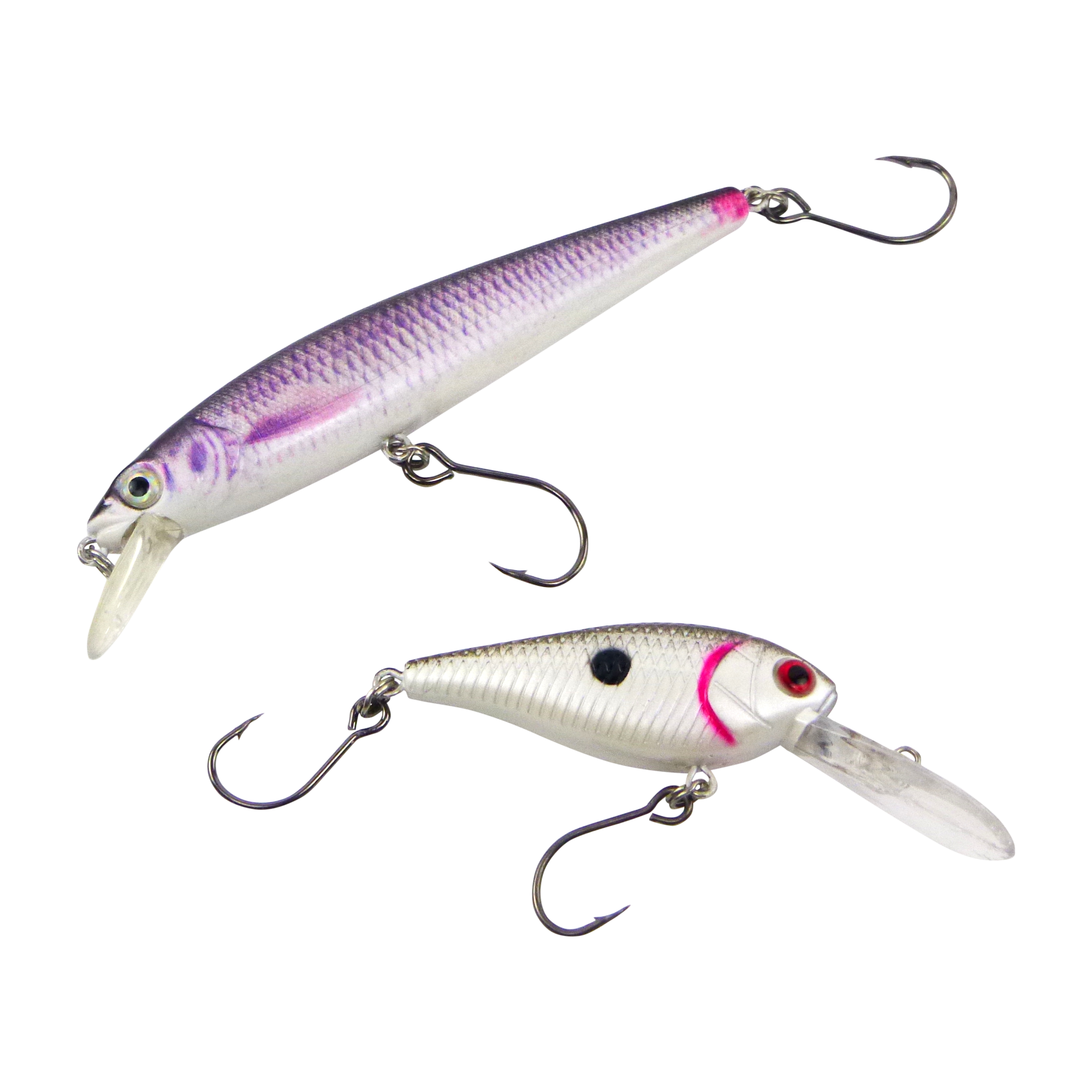 When trebles or doubles are too much, retro fit your crankbaits, spinners and wobblers with these hooks. As the oversized eye and hook point are in line, these hooks will always run straight, improving the lures action (and not off to one side, as can be the case with most offset hooks, which wobble and miss strikes). Once fish are hooked on Big Eye's they are seldom lost.
Big Eye lure hooks are made from forged carbon steel and have an anti-corrosive tin plating.
Available in sizes - 0/4, 0/2, 0/1, 1/0, 2/0.