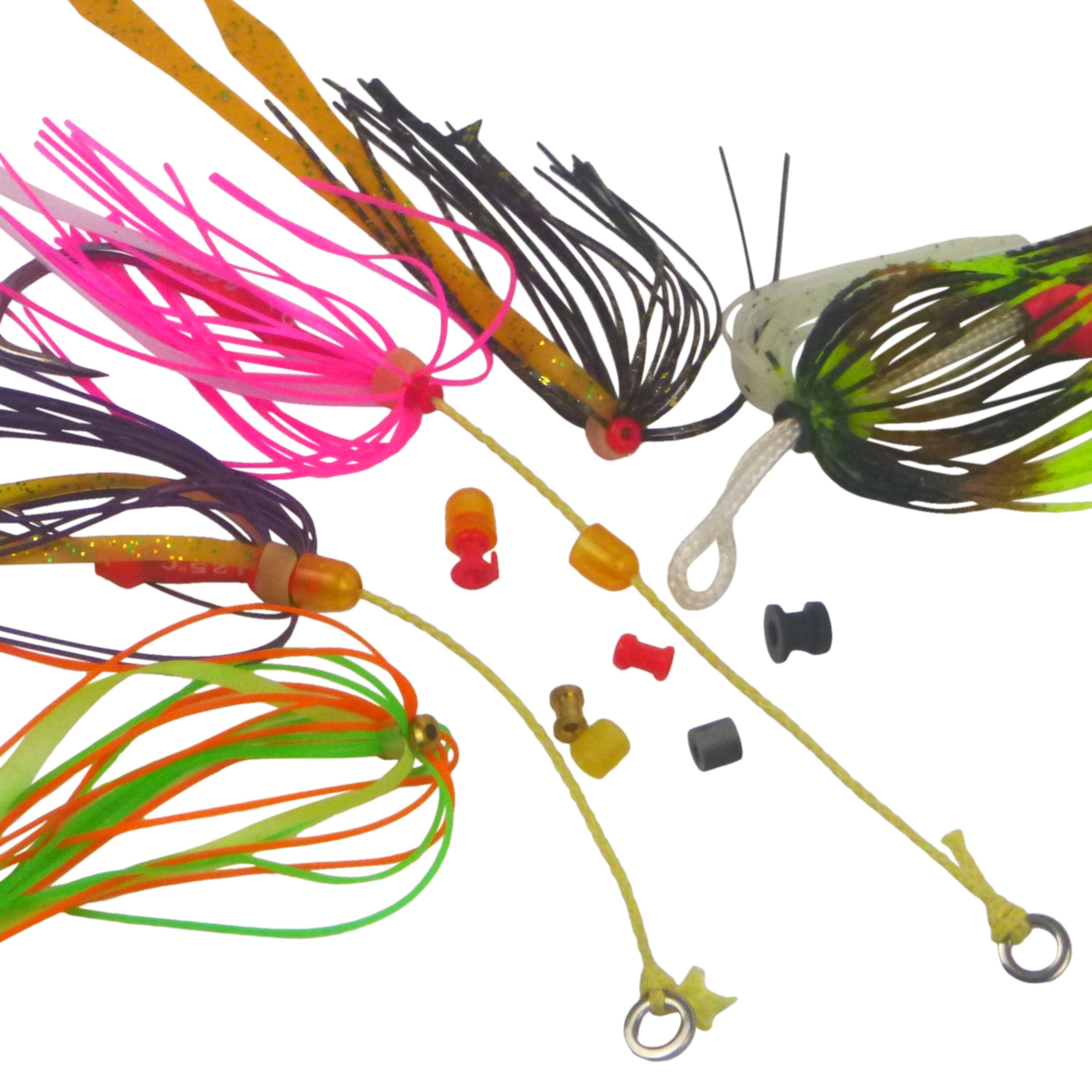 Add a skirt or lure dressing to any lure or rig using our economical plastic skirt bodies. Artizan Skirt Bodies are a form that will flair the strands on spinner bait and jigging skirts to improve the action of the skirt. Great for making your own jigging skirts for Kabura, Injiku, slow and fast sinking jigging lures, in the colour patterns relevant to the fishery being targeted.
Using a skirting tool, the selected silicon skirt/s are placed on the skirt body and held in place with rubber collars, or tied on with a light braid, mono, or fly thread, and trimmed to shape as required.
The skirt can then be placed onto the line where it will flair, attracting the attention of the target species to the lure.
Hole diameter approx. 1.7mm.
Pack of 50.
(Compatible with Artizan Skirt Collars.)